Revolutionize Your Business by Turning Your Website into an App
The Power of Morphing Your Website into an App
Listen up, entrepreneurs!
Converting your website into an app is the secret sauce to leveling up your connection with customers. This game-changing move takes your existing website design and functions and transforms them into a cutting-edge app for smartphones and tablets.
Creating a dedicated app for your brand solidifies the bond with your audience. A stronger bond means mind-blowing customer experiences, skyrocketing customer loyalty, and potentially soaring sales! (though we can't guarantee the last one)
You've poured your heart and soul into crafting your website, so why start from scratch when creating your app? Seize the opportunity to capitalize on your existing design and features by turning your website into an app using innovative tools like Website2App.
The time is NOW. Barriers to launching your mobile app have never been lower.
Don't let your business's potential wither away. Read on to discover why making your mark on the app store could be the catalyst for explosive business growth.
Unleashing the Power of Turning Your Website into an App
A mobile app delivers a next-level user experience for your customers, no matter the device they're using. Customers are craving apps and spend 88% of their daily phone usage within a mobile app.
Think about it:
A website puts your brand in a cutthroat arena with hundreds of millions of other websites, all competing for a meager 12% of your customers' screen time.
Transforming your website into an app positions your brand in a less-crowded arena with 5.1 million other apps, all competing for a staggering 88% of your customers' screen time.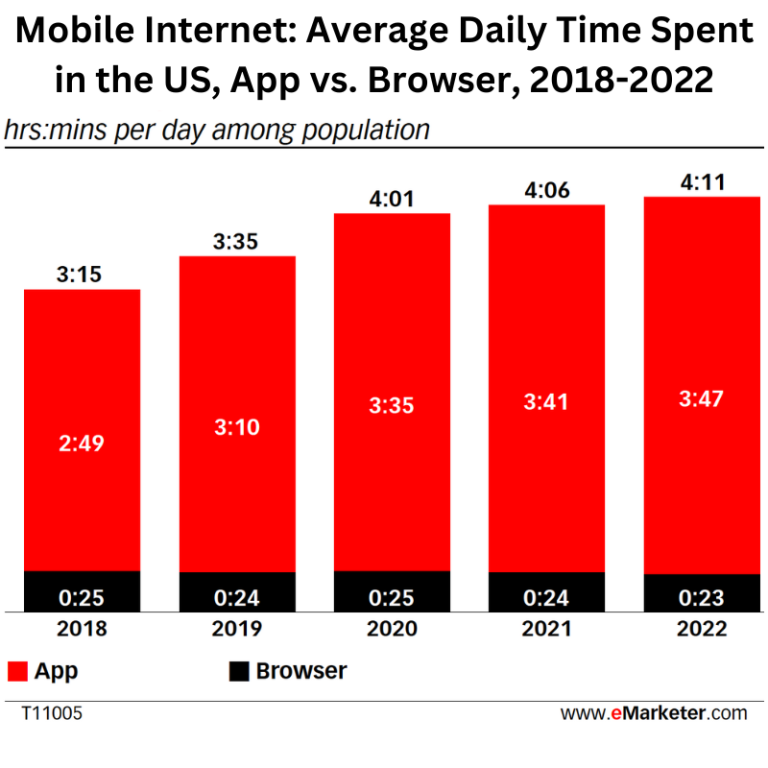 The choice is crystal clear. The competition fades when you launch a mobile app.
Once you turn your website into an app, you can tap into two App Stores that receive tens of millions of visitors per day: the Apple App Store and Google Play Store. These App Stores are a goldmine of organic search traffic your business could be cashing in on.
Unparalleled Benefits of Converting Your Website into an App
Transforming your website into an app unlocks a treasure trove of benefits for your business.
First, we'll dive into the business benefits of mobile apps in general. Then, we'll reveal the unique advantages of turning your website into an app compared to conventional mobile apps.
A mobile app can catapult your business ahead of the competition by delivering:
Unmatched Brand Visibility
Boost your brand's presence with a mobile app, reaching users where they spend most of their time – on their smartphones.
Skyrocketing Customer Engagement
Keep users hooked with a mobile app that offers a personalized, interactive experience, driving repeat visits and brand loyalty.
Unrivaled User Experience
Deliver a seamless, smooth experience tailored for mobile devices, ensuring satisfied users and lower bounce rates.
Direct, Powerful Communication
Reach users instantly with push notifications, sharing updates, offers, and vital information right at their fingertips.
Climb search engine rankings as Google rewards businesses with mobile apps, driving more organic traffic to your site.
Crushing Competitive Advantage
Stand out in your industry by offering a mobile app, positioning your brand as innovative and customer-centric.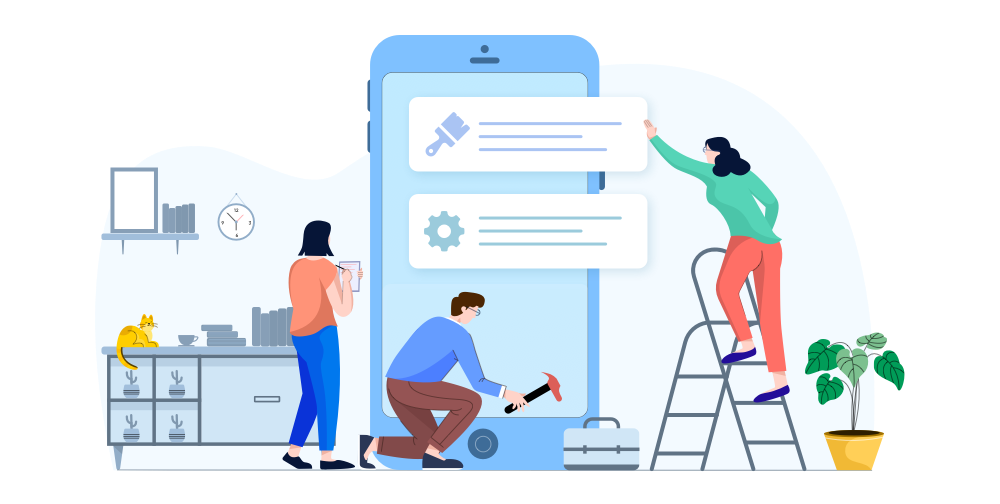 Convert Your Site to Mobile - More Benefits
Converting your existing website into an app used to be a pipe dream. New software tools like Website2App have shattered the barriers to launching your mobile app.
Making mobile apps more accessible has unleashed additional benefits, including:
Consistency Between Your Website and Mobile App
Converting your existing website into a mobile app ensures that your app's content and features are consistent with your existing website. This means your users enjoy a seamless experience, as they are familiar with the design and already know what functions they're looking for.
Saving You Time and Money
Slash development time from months to weeks.
Cut the costs from $25,000+ to $99/month.
Leveraging your website's existing infrastructure and design elements makes the conversion process significantly faster and more cost-effective.
Unleash a Native Mobile Experience
Transforming your website into an app allows you to harness the power of mobile technology. This empowers your business to provide a richer, more interactive experience for your users, ultimately driving higher engagement and customer satisfaction.
Why Website2App is the Ultimate Solution to Turn Your Website into an App
The Website2App team shares your passion.
We identified a problem we wanted to solve. 
Then we used our expertise to design the perfect solution.
Website2App offers a swift, cost-effective solution for turning your website into a mobile app. Here's why it's the best choice:
Consistent Design: Website2App creates a mobile app based on your website design, ensuring a consistent user experience across devices.
Fast Turnaround: With Website2App, you can have your mobile app ready in a matter of weeks, not months.
Affordable Pricing: Website2App charges a one-off conversion fee of $399. Then $99/m for hosting + support, making it accessible for all business sizes.
Expert Support:  The Website2App team helps guide you every step of the way, there is no technical skill requirement for you!
Don't start from scratch – let our expertise fuel your business growth with a mobile app.
Whether you're an existing business or a startup looking to launch your idea, Website2App has customers in both categories.
Startups Launching with Website2App
Going from idea to M.V.P has never been easier with Website2App.
Check out two brands who launched their big idea with the Website2App Bundle Package – launching a website and two mobile apps, for $999.
MYRnR.Space – a compassionate community for pre and post-natal mothers seeking 'space and quiet'.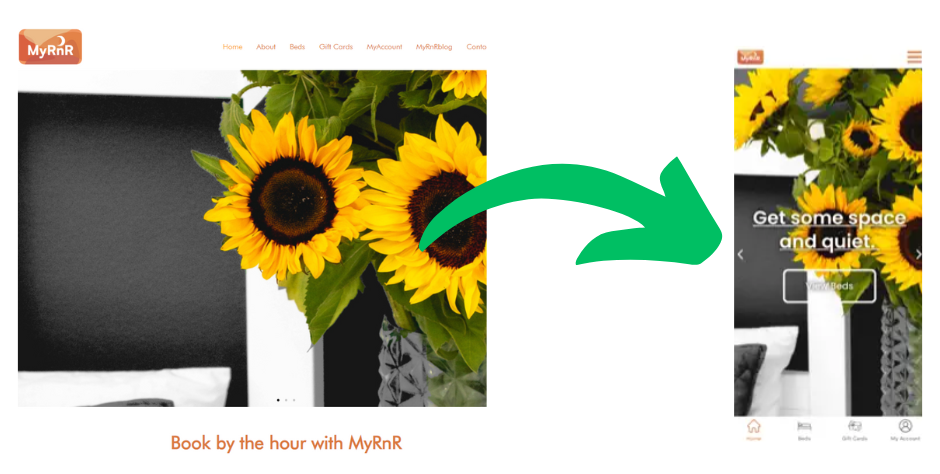 Ugoci.com – a growing automobile platform designed to connect buyers, sellers and renters of vehicles across Africa.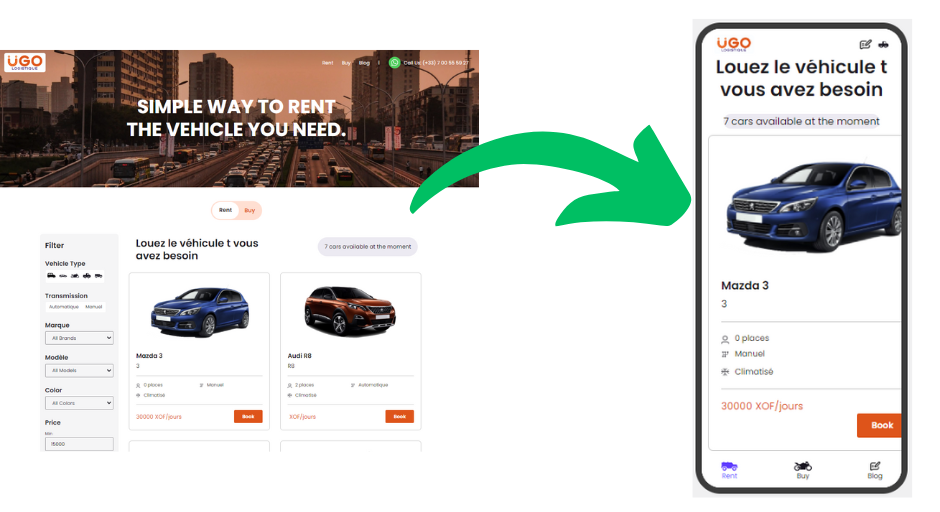 Established Businesses Launching Apps with Website2App
Is your website already a hit?
Double down on that success by turning your thriving website into a mobile app. Claim your spot on the app store and be seen by millions of new potential customers.
Two businesses who grew using a mobile app from Website2App include:
Clipped Assist – a pain-free and simple process for dealing with scratches and dents to your car.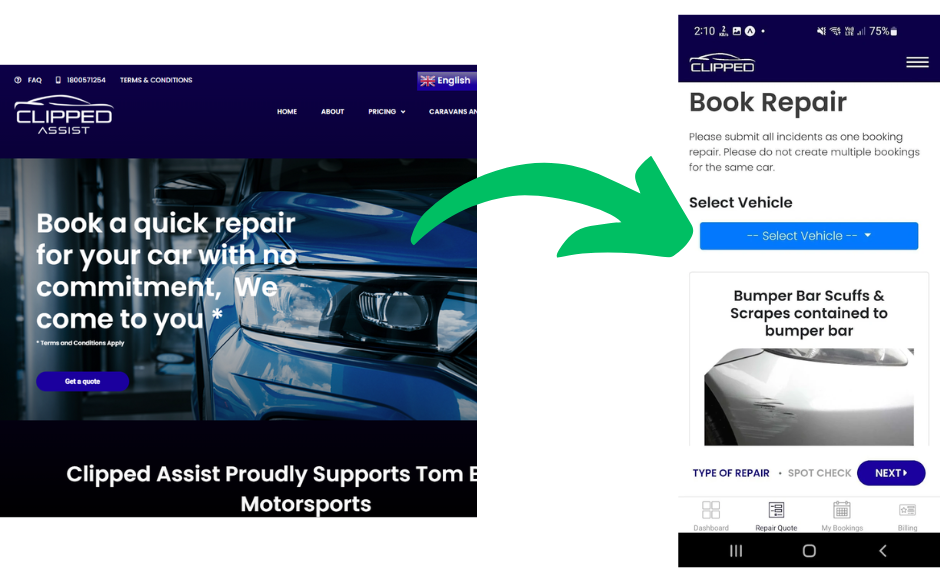 The Sector – Providing accurate, timely and relevant news impacting the Early Childhood Education and Child Care sector in Australia.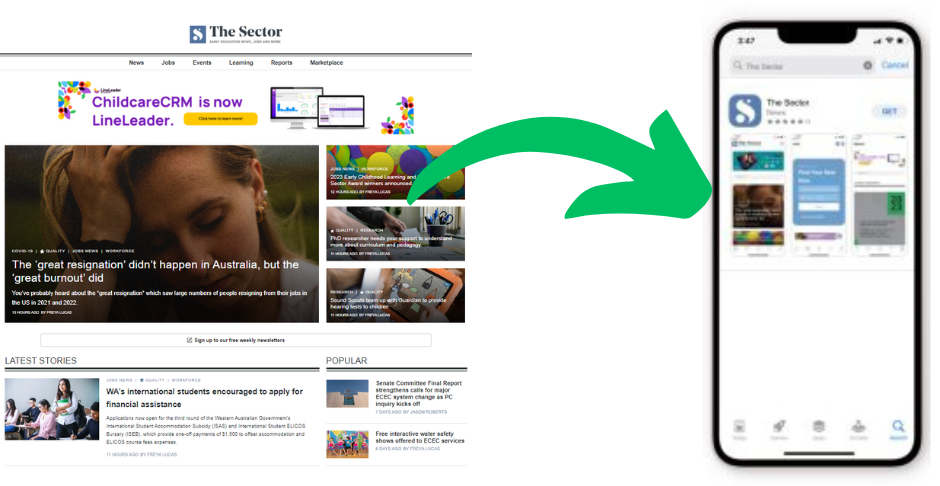 Should you convert your website into an app?
Taking the leap to turn your website into an app can create a wealth of benefits for your business, including increased brand recognition and a deeper connection with your customers. It's why so many major brands have had a mobile app for years.
Website2App removes barriers like cost and time to develop, making mobile apps accessible to businesses of all sizes.
With decades of app development experience within the Website2App team and a burning passion to help your business grow, Website2App is the ideal choice for turning your website into a mobile app.
Don't let this golden opportunity slip away – the growth and success that a mobile app can bring to your business are simply unparalleled. Seize the moment, and take your brand to new heights by transforming your website into a powerful app!
Enter your website URL and email address below, and we'll send you a fully-functioning preview of your new app. Experience firsthand the magic of turning your website into an app and witness the potential it holds for your business.
Want to See an App for Your Business?
Your future success is just a click away. Don't wait another moment – take the first step in revolutionizing your online presence and join the ranks of the countless businesses who have transformed their websites into apps. Together, let's create a digital world where your brand flourishes, your customers are delighted, and your success knows no bounds.
Are you ready to embark on this incredible journey with us? Let's turn your website into an app and unlock the limitless potential that awaits your business. With Website2App by your side, you'll be unstoppable.
The time to act is now – take the leap, transform your website into an app, and embrace the future of your business with open arms.
Website2App will help you scale your business by converting your website into a mobile app ready for the Apple App Store and the Google Play Store. 
To see a preview of your own mobile app, fill out the form above.
Have a question? Contact us at our support page and one of the team will respond.