Converting Your Website to an App in 2023
Do you need a mobile app?
You don't NEED a mobile app, you can continue taking last-minute bookings from clients, running back to the phone when their schedule changes. You can keep emailing time-consuming promotions that don't deliver the results you expected, but is that really what you got into business to spend your time doing?
You shouldn't have to give up your entire life outside of your business to be successful, and I am a big fan of the saying 'work smarter, not harder'. Website2.App will show you exactly how you can offload repetitive, time-consuming tasks in your business to a mobile app that will make it feel like you have two new team members (but they don't sleep and only want $99/month!)
The Website2App team has been building apps for over a decade and realised that most of our clients wanted an app that looks and feels like their website. Instead of charging you for many hours of work to build an app from scratch, we have created a method to convert your website into a mobile app with the same features and functions as your site.
We will convert your website into a native app, ready for the Apple App Store and Google Play Store, in approximately 5 business days. The Website2App team will publish your app to the App Stores for you, or we can pass the files to you to upload yourself.
Launching your app without any coding has never been easier than with Website2App!
Should my mobile app be iOS or Android?
The age old questions; 
Pepsi or Coke? 
Hard or Soft Tacos? 
Android or iOS?……….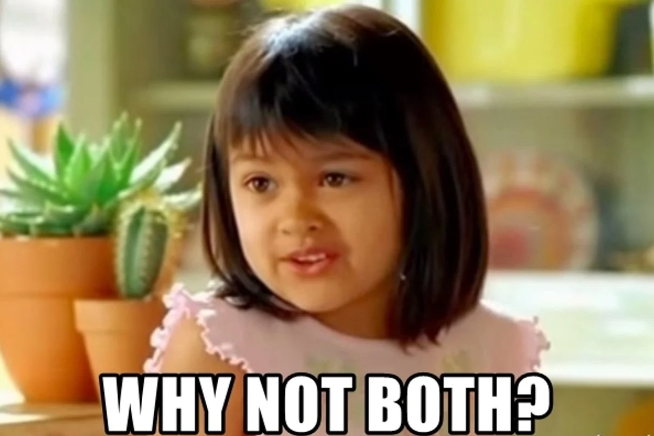 Over 80% of the world's population now has a smartphone, resulting in 7 Billion Smartphones globally. While Apple and iOS have enjoyed dominance in the Western world for some time, Samsung, Google, Huawei, Motorola and more continue pushing the Android platform forward.
To put it in perspective, Android apps were downloaded 27.1 Billion times from Google's Play Store from July – September 2022 (yep, that was Billion, with a 'B'). In that same time period iOS apps were downloaded from Apple's App Store 8.2 Billion times. Looking at those numbers, you might think that Android is the obvious first choice, but let me tell you that 8,200,000,000 downloads is a large enough market to support any business (1% of 8.2 Billion is 82 Million downloads!)
A quality app is more important than the store it is listed on, which is why Website2App supports iOS and Android, but our focus is ensuring your app has a seamless, responsive experience on any mobile device. We want to turn your website into a mobile app that can be seen by all 7 Billion smartphones worldwide, no matter if they are iOS or Android
Converting Your Website to an App
When converting your website to an app, we appreciate that you have spent a lot of time and effort getting your website just right. 
Website2App is a web to app converter like no other. We don't want you to spend hours learning a new tool to build an app from scratch, so we create your app by cloning your website and removing parts that don't need to be in the app. Simple! 
To make your life even easier, we set up your iOS and Android mobile app to stay in sync with your website and use all your existing plugins/tool for functions like bookings or payments. This means you won't have new systems and dashboards to learn, but orders or bookings will show up in your existing systems. It's like having your own app developers who don't sleep for 
$99/month
!
We know how learning new tech platforms can feel like unnecessary work, so Website2App will take care of all the technical stuff for you when we convert your website into an app.
To start converting your website to an app, follow these 3 simple steps;
Put your email and website URL in the form at the bottom of this page.This will trigger one of the Website2app team members to run some tests on your website to ensure the experience of the app is going to be seamless.
12-24 Hours later, the team will send you the results, plus a sample of your iOS and Android apps.
If you are happy with the sample, the $399 setup fee will be charged and Website2app will create your new iOS + Android app.
Once we convert your website to mobile apps, Website2App will publish your app to the
Apple App Store
and
Google Play Store
, where your new mobile app users can now download your app! For the app publishing to go smoothly, we will provide a template document for you to fill out with information required for the App Store listing page such as the app name, the app icon, what age group the app is available for etc.
NOTE: Website2App can convert any website to an app but some features in your app may cause issues when publishing the app, Website2App will help you resolve any potential issues.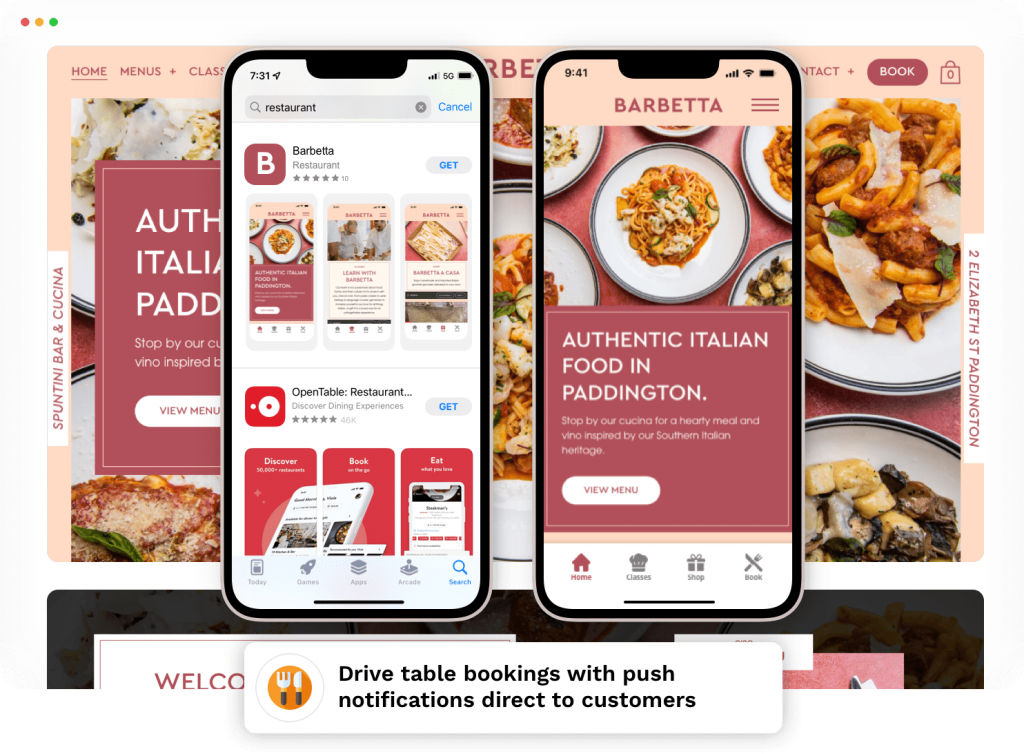 A sample app built with Website2App from the website pictured behind the sample iPhones
Why Convert Your Website with Website2App?
We are just like you. We aspire to run our own business and have freedom in our lives. To be making money while we sleep and going on holidays all the time…………………. We quickly learned that although making money while sleeping and always being on holiday is possible, setting up and running your own business is A LOT of work, and there are only so many hours in the day.  
The Website2App are always looking for new ways to do more with less, and a mobile app consistently saves us times and allows us to communicate better with clients. The large upfront cost and time taken for conventional development make apps only accessible to those with enough budget for custom work. This didn't sit well with us. We wanted the power of mobile apps to be accessible to all, so we built Website2App. 
We are a group of real people who had real problems that we built a product to help fix. We are now sharing that product with the world and helping businesses just like yours launch a mobile app without coding. There are many no-code app builders available on the market but why build an app from scratch when converting your website to an app has never been easier than with Website2App?
The team at Website2App wants to see you succeed and help your business grow. The only way we can do that is by supporting you and giving you a personal touch, we don't outsource our work and I haven't asked an AI bot to generate this article. We always love meeting new people and seeing what interesting businesses are being built, so drop your website in the form below, show us the URL you want to see as an app and let's grow your business together!
Enter your details to see a preview of your app!